Lameness can occur at almost any time with or without visible signs. Obscure lameness may be mild, yet internal structures can be damaged without examination and diagnosis of the underlying problems. With the availability of digital x-ray and diagnostic ultrasound, many of these issues can be detected and treated with a better prognosis of recover time.
The diagnostic ultrasound can visualize tendon and ligament damage as well as fluid accumulations in tendon sheaths and joints.
Digital x-ray allows us to see images via computer views within minutes and speed up the diagnostic process. This also allows us to share the images with the owner so that they may better understand the situation.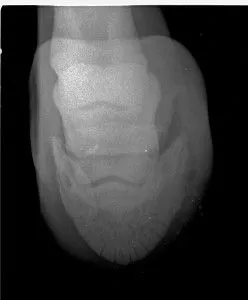 Navicular skyline view of the hoof.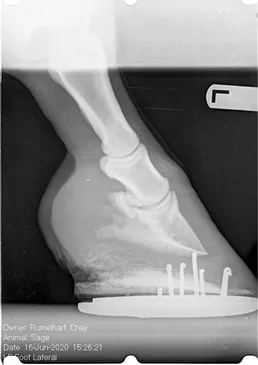 Lateral view of the left front foot on a navicular mare,
showing the increased inflammation.